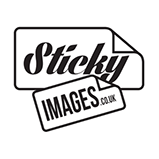 STICKYIMAGES.CO.UK
STICKING TOGETHER IS WHAT WE DO BEST!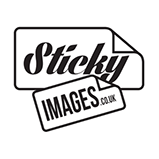 HOME
ABOUT
STICKERS
VIDEO
EXAMPLES
CONTACT
Stick With Us:
for quality stickers at highly competitive prices.
Sticky Images has been at the forefront of sticker production for over twenty years offering publishers, promotional agencies, FMCG companies, craft retailers and other organisations a wide range of low cost, high quality stickers.
Based in Swanscombe, Kent, our experienced staff utilise our UV Offset, B1 and B2 sheet presses and Rotary UV Offset 450mm and 900mm web perfectors to produce perfect sticker sheets at highly competitive prices. Stickers are a fun, cost-effective way of providing magazine readers, customers and other end-users with an added value bonus.
They can be used for promotional purposes, labeling, scrapbooking, education or purely as a fun activity. Depending on purpose and whether they are intended for indoor or outdoor use stickers can be produced using a variety of materials including paper, clear or matt vinyl, clear polypropylene, foil, white or matt gloss and fluorescent.
They can be produced as promotional sticker sheets and inserted into magazines or used as part of a welcome pack to new customers; car stickers for advertising purposes or as window stickers for highlighting brands or promotions.
For further information on any aspect of sticker production contact our sales department.
If you would like a specific quote, just use our enquiry form on 'Contact Us'
LARGE VOLUME STICKER PRODUCTION FOR BUSINESSES & BRANDS
Stick In Consumers Minds.
The moment you open your fridge in the morning, stand in the shower, get into your car on your way to work. You will often be looking at some form of sticker. Publishers have been using them for decades to engage and incentivise readers, vehicle owners use them to make a statement, Children simply adore them and more recently, schools are using them to reward the students...let's stick to the facts:
People love stickers
Yes, it's true!...It may be the smell of the adhesive when they peel back the sticker from the backing. It may be the instant effect it has on decorating a personal item, It may just be that it's FUN! Whaetever the reasons are, stickers have proven to be an effective vehicle for carrying a message for decades.
People can be creative with stickers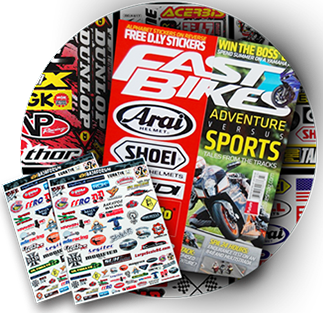 There is something about strategically placing stickers in unusual places, or creating sticker collages on personal belongings that people just seem to enjoy doing!
By creating desirable branded stickers for your business, you could just be raising the awareness of your business or brand in a lot more places than you might think!
People love free stuff - Stickers as giveaways
Yes, just because something sticky and valuable is free, people will use it. They will stick it in places you couldn't imagine and use it for things unheard of. That is exactly what you want them to do. You want the stickers to broaden the company reach and raise it's profile.
So next time you are thinking of having printed marketing material produced for your Business or Brand...why not consider STICKERS....You won't be sorry!
Applications, Materials & Finishes...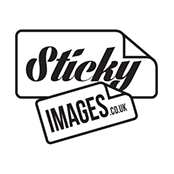 Applications
Materials
Finishes
The possibilities are endless!
PUBLISHERS
MAGAZINE COVERS
EDUCATION REWARD STICKERS
CHILDREN'S ACTIVITY BOOKS
BRAND STICKERS
QR CODE STICKERS
SELF ADHESIVE PAPERS
SELF ADHESIVE CARDS
SELF ADHESIVE VINYLS
SELF ADHESIVE HOLOGRAPHIC
SELF ADHESIVE METALISED
STATIC CLING MATERIALS
DOUBLE SIDED
FLOURESCENT
COLOURED FOILS
HOLOGRAPHIC FOILS
GLOW IN THE DARK
GLITTER
SCRATCH & SNIFF
3D
Magazines UV litho stickers at flexo prices! - plus the opportunity to fund them by advertising
Sticky Images has long provided magazine publishers with quality and competitively-priced promotional sticker sheets which, generally speaking, are presented as inserts or form an outer cover.
Production costs are frequently off-set by selling some of the stickers to advertisers to reproduce their logos and/or strap-lines. Now, Sticky Images can offer publishers the chance to provide their readers with top quality UV printed stickers at no more than the cost of the less sophisticated flexo process.
And, thanks to Sticky Images' investment in cutting edge print equipment and unique sourcing of vinyl materials, we can print on both surfaces without the need for a second pass, thus making significant cost-savings and leaving the reverse side available to be sold as advertising space.
We pride ourselves on providing media with promotional solutions so if you have an idea for a promotion involving stickers then talk to us and take advantage of our experience and expertise.
Digital Publishing - Stickers as part of a Welcome pack?
While there is still lots of life left in traditional publishing, the move to digital publishing continues apace.
E-Publishers frequently offer new customers enticements to sign up or subscribe to their publications. Sticker sheets are an ideal incentive either on their own or as part of a more elaborate welcome pack.
And, thanks to Sticky Images' unrivalled ability to source a wide variety of materials at the keenest prices, added to our in-house production facilities, we can ensure that your sticker promotion hits the spot without breaking the bank.
Car Stickers
Promote a brand or charitable cause or simply make a statement! Car stickers can be produced for use on the windscreen or bumper and can be printed in numerous colours on to a white or clear background. They can be supplied on either clear vinyl with a removable adhesive, clear vinyl with a permanent adhesive or non-adhesive self cling which uses an electrostatic charge to stick.
Craft Stickers - The Art of Stickers
Craft and hobby magazines and retailers continue to grow in popularity and stickers aimed at this specific marketplace are also increasingly popular with paper-craft, handmade cards and scrapbooks being enhanced with the addition of stickers.
Dome stickers are ideal for this market with a clear raised finish facilitating the filtering of light onto the flat image underneath creating a slightly
magnified effect.
Seasonal Stickers - Happy, happy, happy……
Jolly, plump Santas at Christmas, bouncing bunnies and gamboling lambs at Easter, spooky gouls and ghosties at Halloween, new growth in spring, sizzling summers, leaves in autumn, snowy winters, happy birthdays and a host of world events – all provide an opportunity to mark with event-specific stickers providing additional sales and promotional opportunities for publishers, retailers and other organisations.
WHERE STICKY THINGS ARE MADE...